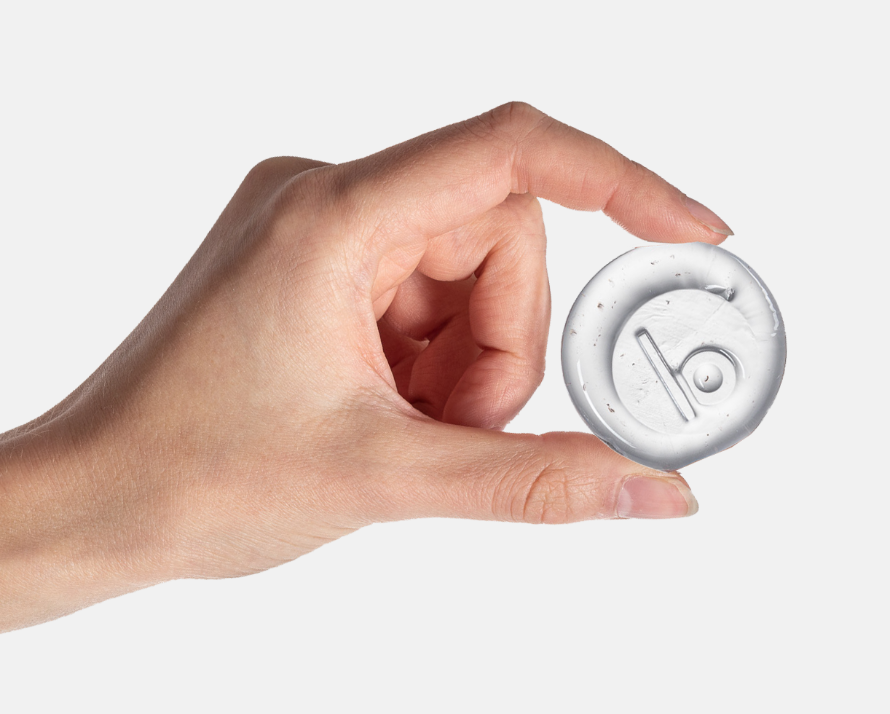 extremely clear, long working, lead-free crystal glass
Bomma Cullet is an exceptional studio-glass material designed and created by Czech glass masters for the most diverse needs – from glass blowing to hot casting. Ideal for melting in studio furnaces everywhere.
Its reliable high quality will meet your needs for workability through a multitude of artistic applications.
Bomma cullet is consistently available to ensure continual production.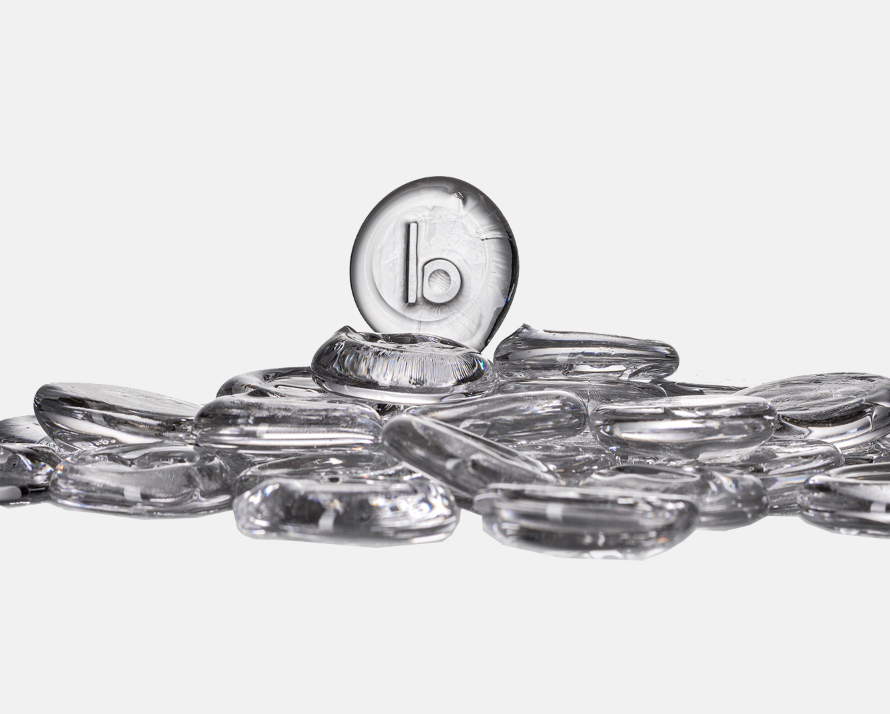 bomma cullet saves energy
BOMMA Cullet saves 30–40% of energy costs compared to batch melting. 
The melting temperature is only 1250–1280 °C (2282–2336 °F), for cast glass just 850–900 °C (1562–1652 °F). Together with the shorter melting time you save 30–40% of energy costs compared to melting a batch and 15–20% to other cullet manufacturers.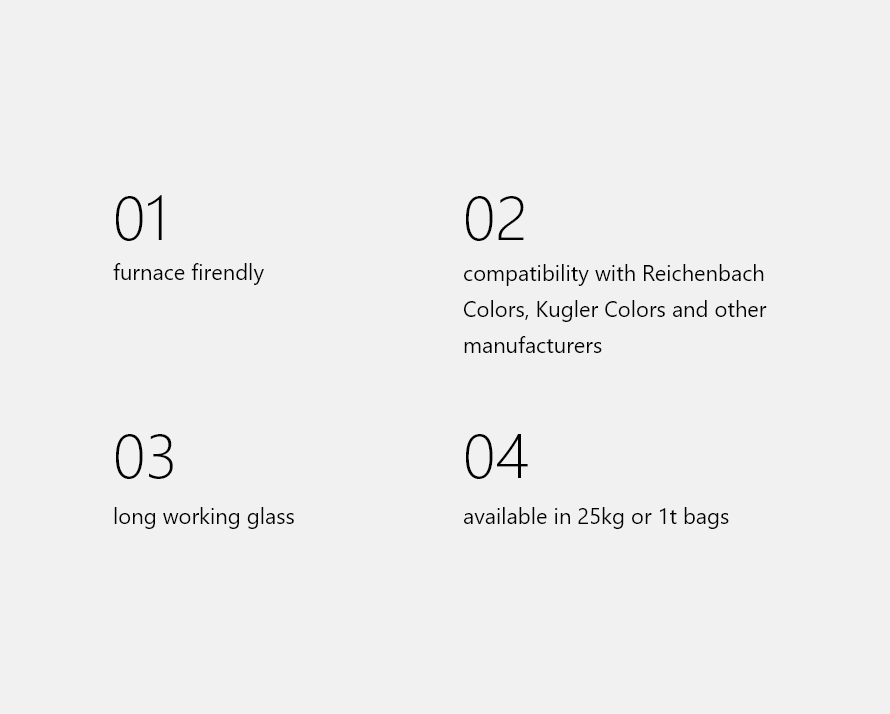 bomma cullet features
The lower melting temperature and the 100% yield are crucial factors for anyone's operating budget.
Bomma products are being blown side by side with the production of our Bomma cullet. Thanks to such constant control we are absolutely sure that we will deliver glass of the premium and invariable features.
COE of approximately 96.
The high quality is important to us as it will be for our customers.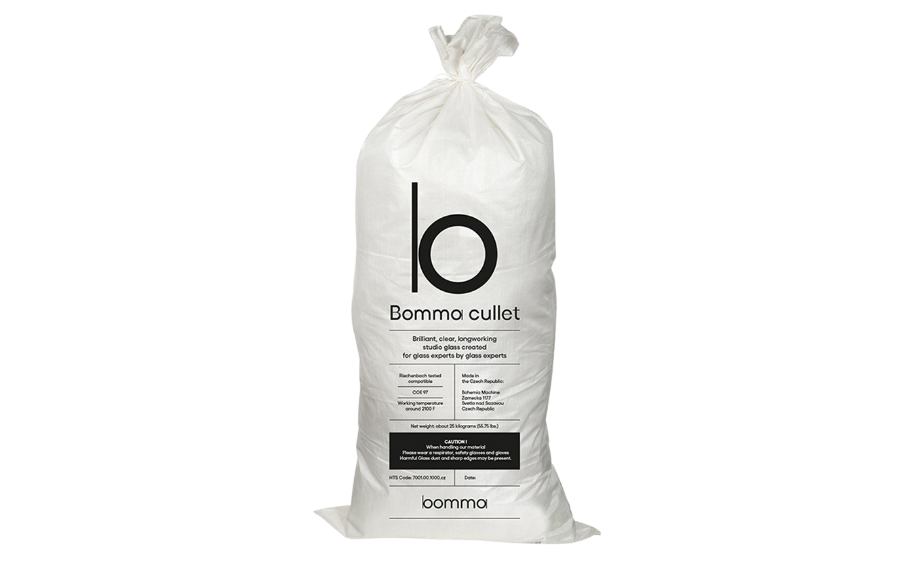 glass masters about bomma cullet
"Bomma glass is exactly what I like for my work. You can immediately tell its qualities and that it was developed for glass artists. I had the opportunity to try it at Bomma factory and I am definitely going to use it also in my own glass studio. Truly highly recommended."

Jiří Pačinek
glass artist

"For me, this glass has all the characteristics, that I need for my work; long, torch, friendly, forgiving. Two thumbs up."

Martin Janecký
glass artist

"I've been using Bomma Cullet since October 2019 and I'm very happy. The quality of the glass is super and I find it easy to work with. It also works well with my colours that I buy from Kügler Colors. Their service is the absolute best. I absolutely recommend Bomma Cullet!"

Syse Glas
glass artist

"I enjoy the glass very much and I think it is the best quality blowing glass I have used in my 40 years of glass blowing. Thanks for making such a great product. I look forward to making more beautiful things with it."

Peter Raos
glass artist

"We've been using Bomma Cullets since 2020 and the quality is what we expected for our production. Extra clear white, no toxic emanation. A good base to play on and create nice pieces! We truly recommend Bomma Cullet."

Fluïd
glass artists