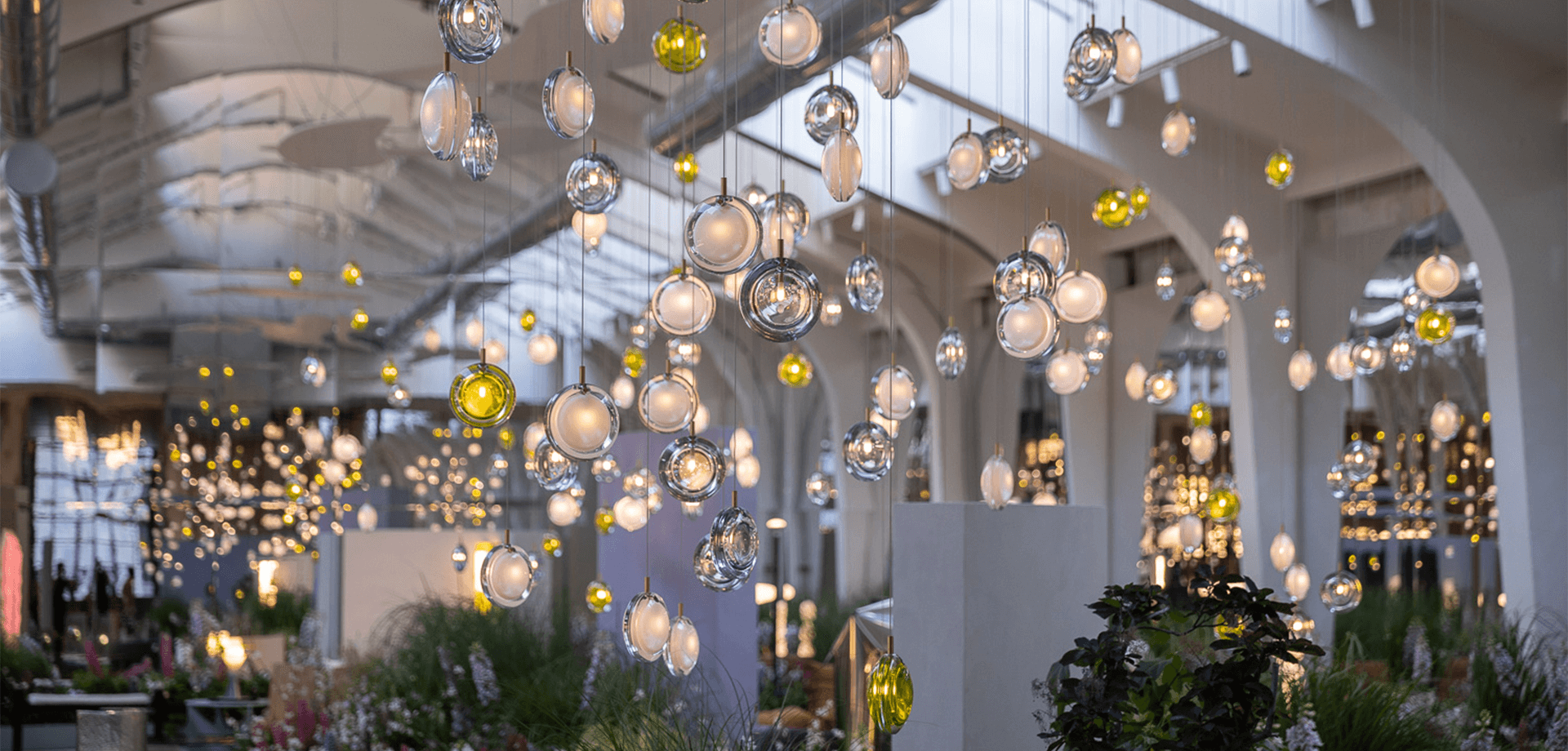 bomma at milan design week 2022
BOMMA presented a unique lighting installation of 150 lenses in a special customized color at MOHD Officina Milano. Studio Pepe developed the creative concept of the space. This installation is a perfect example how the BOMMA Constellation suits any type of interior, from smaller compositions to unlimited constellations. Ideal for both public and private environments. Project your boldest creative vision into space and design your own BOMMA Constellation.
about midsummer night lighting installation
These crystal clouds floating above the ground complement the industrial interior and brings emotion into this space. The entire space evokes an interior design with natural elements. It celebrates nature and summer in all its beauty. Come to explore the Midsummer Night amidst a blooming meadow where light and colors play the leading roles.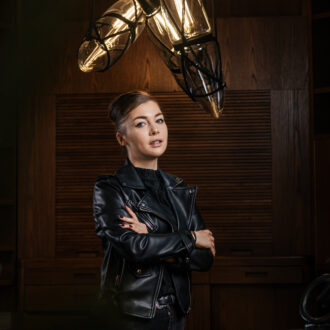 Katerina Handlova
Katerina is the designer of this lighting installation. Thanks to her experience in lighting design Katerina is able to design lighting constellations for any type of space.
archiproducts showroom
You have a chance to see other BOMMA crystal lighting collections at the Archiproducts showroom as a part of the special Studio Salaris interior set. Come see Pebbles, Phenomena and Umbra collection and our latest Pyrite Small in person. This new size will elegantly suit both compact and smaller interiors, as well as further enrich already impressive lighting installations. The installation will remain for one year.
come see bomma lighting in milan
Mohd Officina Milano
Via Mauro Macchi 82,
20124 Milano
Archiproducts showroom
Via Tortona 31,
20124 Milano