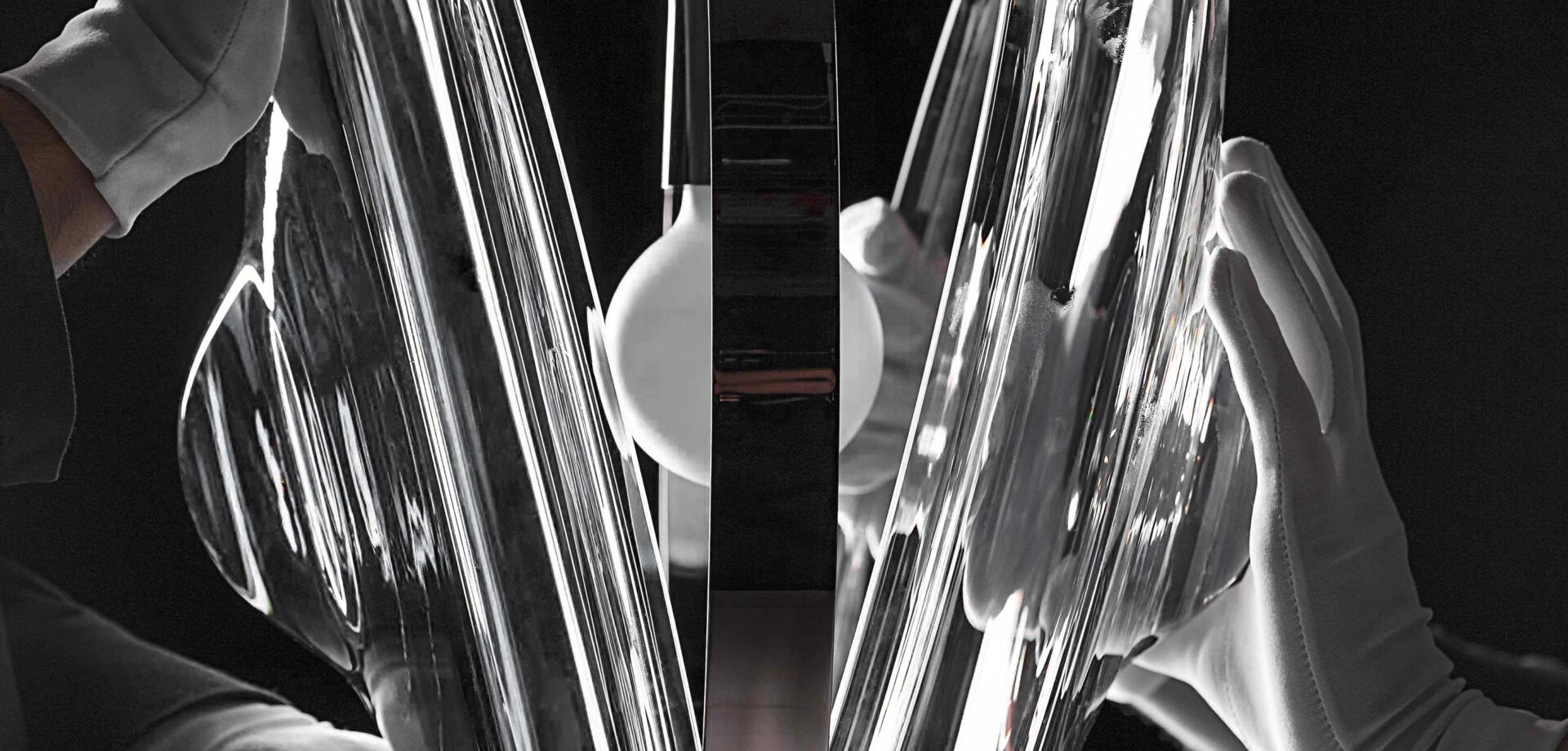 Václav Mlynář &
Jakub Pollág

About Václav Mlynář &
Jakub Pollág
Václav and Jakub are part of a notable wave of young designers with international experience. Both graduated from UMPRUM in Prague and the Royal College of Art in London. They worked together between 2011 and 2020 at Studio deFORM, creating some of Bomma's most successful collections. Now they each run their own studios. Since 2017, Václav Mlynář has been the Creative Director of Bomma.
Václav Mlynář and Jakub Pollág designed Orbital and Lens collections as well as Hex tables from BOMMA glass objects collection.
BOMMA's Orbital collection traces paths of multicolored celestial bodies that glow with hypnotically red-hot cores.
Light refracted through a Lens is a fundamental principle of optics. Here, two lenses harmoniously encapsulate their interior source, playing a monumental symphony of lights, tone by tone.
lens private residence | installation of 126 pcs

lens | installation of 126 pcs

lens | installation of 41 pcs